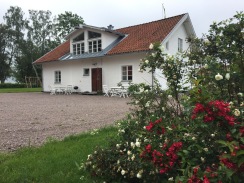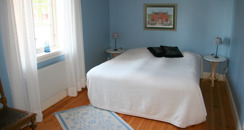 On the ground floor in the Guest House you´ll find the room "Verner von Heidenstam", a blue room with twin beds, private toilet and shower and wardrobe.

You can find out more about Verner von Heidenstam at the following link:
https://en.wikipedia.org/wiki/Verner von Heidenstam

Verner Von Heidenstam - The National Poet
Naddö, beautifully situated outside Vadstena and about 3 km from Luckerstad, was the home of the author Verner von Heidenstam.

Verner von Heidenstam (1859-1940) was born in Närke but settled early on Naddö outside Vadstena. He later moved to Övralid north of Motala.

Mr von Heidenstam, who received the Nobel Prize in 1916, is not only regarded as Sweden's national poet but also, to a very high degree, Östergötland's great poet chief. Among his most famous works are The Carolines and the collection of poems New Poems.